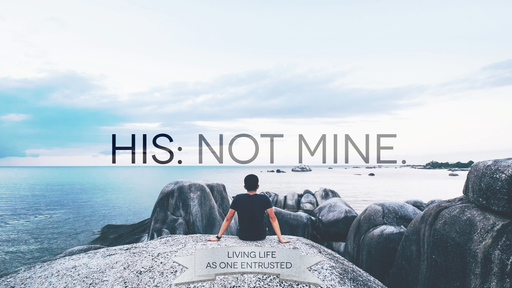 HIS WILL OR MINE?
A Believer's Guide on Choosing a Career Path
"As humans, we tend to work things backward far too often. We decide on the outcomes we want, pray for God's blessing on our decision, and desperately try to fit into the mold that is required. When we do this, we deny Him complete control and deny ourselves a vocation that is properly-suited to our God-given gifts and talents"
If you read the above carefully, you will observe that it fits into a general category, but to YOU, one who is completely yielded and in total submission to the leading of the Lord – You have a holy calling and purposed unto greater works in this life, even in your workplace.
As believers, If we want to be effective in our job decision-making, we must identify our talents, abilities, and personalities; understand how they can best be, and then turn the results over to God. Now, follow closely;
"The Lord God took the man and put him in the garden of Eden to work it and keep it." —Genesis 2:15
God Created Us to Work.
Oh wait, how does that sound to you? I am sure that several meanings come to mind. This is not in a sadistic sense to do His bidding or face His wrath. But to subdue the earth and have dominion over every living creature (Gen. 1:28). In other words, all of life, culture, and work is to reflect the beauty and glory of God. This is the emphasis of scriptures about work throughout the Bible.
Your decision to work is amazing, however, knowing the right occupation that will give you fulfilment and bring glory to God is another. There are steps to consider as a believer when choosing a career path and I will be sharing them with us in this three-part series. Awareness of who we are in Christ aids our decision-making in every sphere of life, and our journey through  life should be as one who is ordained as a witness of God in this world.
Your decision to work is amazing, however, knowing the right occupation that will give you fulfilment ad bring glory to God is another. (Click to tweet – I want us to use this function)
If you are about to decide on your career path, then do not miss our next Career blog, you will receive divine insights on making career decisions according to the Father's will.
Remember, there is a PLAN that God has for your life and it is good and not evil, but to bring you to an expected end, As I end the first part of this series, I will love to hear from you – feel free to write a comment below. God bless you!
Before you go, are you in or around Southampton, Click here for details on joining our physical service, you can also join us online  (Anything can fit in here – It can take us to the contact page) Jesus awaits you!