I know you were probably expecting a very deep scripture exegesis.
Hold up!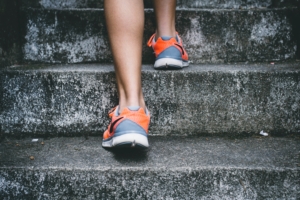 We'll take a different turn today.
Let's talk about wellness. Yes, WELLNESS.
This year, we must have a sound mind, sound body, and sound health to achieve all the great plans that the father has for us. Health and wellness are not only about the physical but also include the spiritual and mental.
The biblical concept of wellness that highlights this reconciliation, is captured in the Hebrew word "shalom", meaning peace, harmony, wholeness, and completeness. It is whole-of-life wellness – body, mind, and spirit.
Or do you not know that your body is a temple of the Holy Spirit within you, whom you have from God? You are not your own, ²⁰for you were bought with a price. So glorify God in your body. 1 Corinthians 6:19,20 ESV
The apostle understood this and that is why he prayed that the members of the early church be in good health. As he greeted them, he expressed that he wanted good things, wellness, and good health for them.
Beloved, I pray that all may go well with you and that you may be in good health, as it goes well with your soul. 3 John 1:2 ESV
What we eat and drink affects our physical health. In the same way whatever we feed our minds and souls on affects us spiritually.
This year, make it a priority to pay key attention to your health and wellness.
This race is for a long time (If Jesus tarries)
Ministry is a long walk. Let us do it long and strong
Here are some verses that will help us to look at health and wellness from many different points of view.
1 Corinthians 10:31 ESV
Jeremiah 33:6
Proverbs 17: 22-25
John 6:35
Proverbs 16:24
Jeremiah 17:14
Share with us your wellness goals for the year, and let's encourage each other in the comment section.